Welcome to my world!!!

I am a Colorado native having also lived 20+ years in Arizona. My exposure to the lush green to the dry desert has provided me with a host of beauty from which to draw. One of my greatest attributes is an artistic eye and I marvel at the wonder I continually discover in my world.
I've always been in awe of the exquisite beauty constantly enveloping my presence. It is this that has inspired me. My inspiration is channeled into my work by gripping a paint brush or camera; always resulting in a creation of my personal expression.
As these images come to life, the joy they bring me is exceptional and it pleases me greatly to be able to share them with you.
As an artist I gravitate to soft colors and always try to elicit romantic overtones to my subjects but am mesmerized by the luxuriant jewel tones nature also provides. I am passionate about the art I create and the brilliance of each piece is a reflection of my love of life.
My hope is that something in them triggers your passions as this is my gift to you.
"If we can change the way they see ... then we can change the way we think".

EloquentIllusions @2017 | All Rights Reserved.
Images are copyrighted and can not be used for any purpose without the expressed written consent from the artist
All Rights Reserved.
Photography of Oil Paintings by: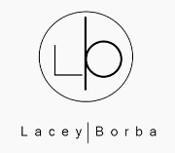 Web design by TheBigAhHa.com