The art found here is presented in four formats.
Each is professionally printed on fine art papers or artisan canvas and available in a variety of sizes.
Oil Prints are thick gallery wrapped and the back is professionally taped and wired, ready to hang on your wall. Photography, Illusions and imagery of Mount Timpanogas are printed on fine art metallic pearl paper. These are attainable either mounted on artboard or unmounted. Prints are borderless and if unmounted, are suitable for framing.
If you desire a custom size, please fill in the form on the CONTACT US page and we will be happy to quote you a price.
Shipping and handling is FREE in the Continental US. Shipments outside the Continental US are subject to added shipping charges. If you purchase the Oil Print or a mounted piece, the care taken in preparing it for shipment is the same as if it were going to a gallery. If purchasing an unmounted print, it will be wrapped and shipped in a crush proof tube to insure you receive it in perfect condition.
"If we can change the way they see ... then we can change the way we think".

EloquentIllusions @2017 | All Rights Reserved.
Images are copyrighted and can not be used for any purpose without the expressed written consent from the artist
All Rights Reserved.
Photography of Oil Paintings by: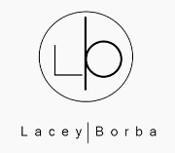 Web design by TheBigAhHa.com